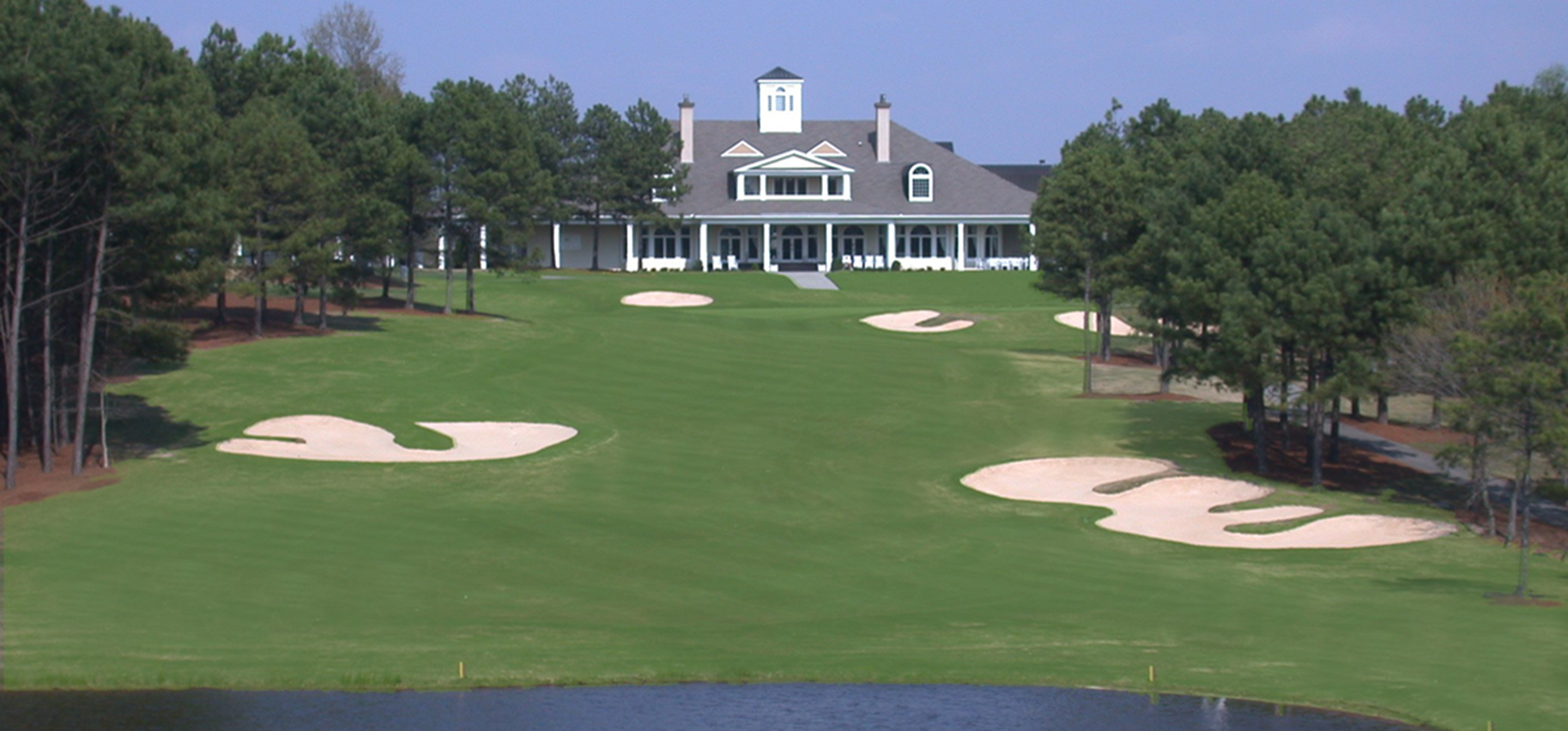 About:
We are sure to have a great time on this private course!
Location:
Legends at Chateau Elan
5473 Legends Dr.
Braselton, GA 30517
(770) 932-8653
http://www.thelegendsclub.com/home.html
Format:
Straight Stroke Play.
Tees:
BLUE – 6468 yds
WHITE – 6006 yds
Rating difference: 2 strokes
Players may opt to play a different set of tees than those specified on their scorecard. If this occurs, a gross score adjustment equal to the difference in the rating of the tees played compared to the flight tees will be assessed per USGA rule 3-5. If you choose to play a different tee box, let the starter know your intentions. Tee boxes assume good weather; if it is wet, the commissioner may choose to move some tee boxes up.
# Players:
36
Directions:
I-85 N. to Exit 126/Hwy. 211. Go west 1.8 miles to Thompson Mill Road. Take left, then .75 mile to Chateau Elan Estates entrance on left.
| First | Last |
| --- | --- |
| Ed | Alcock |
| Curtis | Baugh |
| Monty | Berry |
| Bud | Bramblett |
| Bruce | Brittain |
| CHRIS | CONNER |
| Randy | Daniel |
| Billy | Deal |
| Gary | DiDio |
| Nick | Dupree |
| T.J. | Elgin |
| Mark | Ellis |
| Eddie | Fields |
| Carl | George |
| Charles | Germano |
| Bill | Hughes |
| Kelly | Jordan |
| Ravi | Kannan |
| Michael | Kill |
| Ted | Kitchens |
| Raymond | Kostyal |
| Edward | Leahy |
| Andy | Maestas |
| Todd | Murphy |
| Brian | Pope |
| Michael | Pratt |
| Michael | Puglisi |
| Hal | Quick |
| Thomas | Schutt |
| Timothy | Shubert |
| John | Taylor |
| Carlos | Vega |
| Terrell | Wall |
| Tim | Wilhoit |
| Jeff | Williams |
| Art | Williams |
| Robert | Witcher |
| First | Last |